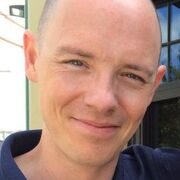 David Sauerwein
is a french story editor who worked on several episodes of
Code Lyoko Evolution
. He speaks French and English.
Background Information
David Sauerwein attended Lycée Hoche, INALCO, Université Panthéon Sorbonne, ESEC, and John Truby Masterclass. He previously taught flash animation and web design. From there, he transitioned into magazine writing, sound engineer, sales coordinator, translator, editor, then screenwriter. He has worked at Ubisoft, Xilam, and Moonscoop; with large customers such as France Télévisions and Disney Channel.
Code Lyoko Work
Storyboarding
Noteworthy Non-Code Lyoko Work
American Experience
Die You Zombie Bastards!
Alvinnn!!! And the Chipmunks
Casper's Scare School
Zig & Sharko
Further Reading
Ad blocker interference detected!
Wikia is a free-to-use site that makes money from advertising. We have a modified experience for viewers using ad blockers

Wikia is not accessible if you've made further modifications. Remove the custom ad blocker rule(s) and the page will load as expected.