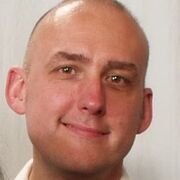 Frédéric Valion is a screenwriter who worked on several Season 4 episodes of Code Lyoko.
Background Information
Frédéric Valion got his bachelors of science in business and marketing from Audencia, 1988-1991. He went to Sciences Com Nantes for a Master's degree in Communication and Media Studies from 1991 to 1992. From there, he worked as a scheduling manager from 1993 to 2004. He then worked at Xilam animation on "Floopaloo where are you".
Code Lyoko Work
Writing
Noteworthy Non-Code Lyoko Work
Casper the Friendly Ghost
Geronimo Stilton
Jungle Book
Little Nick (Le Petit Nicolas)
Dragon Hunters
Eliot Kid
Martine
Lou
Mini Avengers (Les Minijusticiers)
Robin Hood
Calimero
K3
Boule & Bill
Arthur and the Invisibles
Floopaloo where are you
Further Reading