Throughout the Code Lyoko franchise, there have been several films and plays in-universe. This article attempts to provide a complete list of the films and plays shown in Code Lyoko. Kadic Academy has a dedicated film club, supervised by Gustave Chardin, who also supervises the plays.
Romeo and Juliet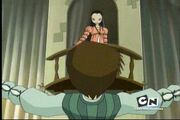 Romeo and Juliet is a Shakespeare play about two teenagers who have a week-long romance that ends with 6 people dead. In the episode "Laughing Fit", Ulrich Stern and Elisabeth Delmas co-stared in a reduced production of the play at Kadic Academy. Yumi Ishiyama had a role as well, but after a Time Reversion, Herb Pichon got the role instead. Their production used adapted dialog. In "Kadic Bombshell", Ms. Kensington was teaching the kids about the tragedy. Sissi commented that the story was "so beautiful" while Odd Della Robbia said it was "so idiotic".
Natural Grandeur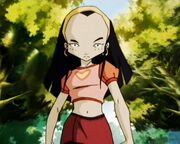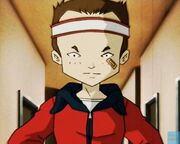 Natural Grandeur is a movie created by Odd. The 3 main stars are Odd, Sissi, and Romain. It was partially shown in "Contact". It was hinted by Ulrich in "Cold War" that Odd created a Natural Grandeur 2.
The film begins with a photo of Odd and other children cowering in the shadow of a giant Sissi. The scene then changes to Odd in the dorms warning everyone that "she" is coming. Jim (here played by Romain Le Goff) appears and asks Odd what's wrong and then attempts to escort him to the infirmary. Sissi then arrives (the camera making her seem gigantic) and says (in a monstrous voice) "Oh rats, I just broke a nail" and then advances on Odd and Jim. The film then stops as the real Sissi unplugs the projector in anger at Odd.
Hospital of Horrors
Hospital of Horrors is a frequently mentioned TV show, which Odd Della Robbia frequently references. It was never shown. One of the characters is named "Dr. Shrank", who apparently grafts animal parts onto humans, which was revealed in "Franz Hopper (episode)". It was also called "Horrors at the Hospital" a few times. It was first mentioned in "Temptation". It was also referenced in "Attack of the Zombies", "Ultimatum", and "The Pretender". It was also referenced in Code Lyoko: Get Ready to Virtualize.
In "The Pretender", it was revealed that Johnny is also a fan of the show, with this line:
Johnny: When I see Yumi, I mean…I'm…wait, I mean…well, I'd like to…you remember the episode of Hospital of Horrors that was on last week?
Ulrich: Huh? You'd like to give Yumi a transfusion of French poodle's blood?
The Code Lyoko Stage Play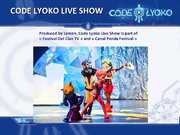 Moonscoop and another company co-produced a stage play of Code Lyoko in Madrid, Spain. Very little is known about it.
Films And Plays With Independent Pages
Miscellaneous
Ad blocker interference detected!
Wikia is a free-to-use site that makes money from advertising. We have a modified experience for viewers using ad blockers

Wikia is not accessible if you've made further modifications. Remove the custom ad blocker rule(s) and the page will load as expected.