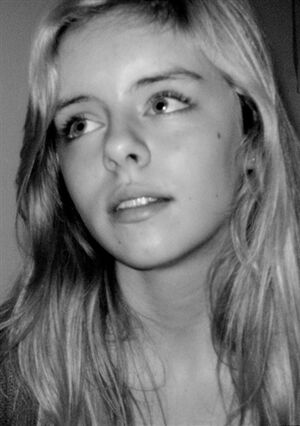 Pauline Serieys is an actress who resides in France. She is most famous for providing the live action acting for Laura Gauthier, as well as the French voice for the character. She was born on June 21, 1997.
Her Fan Box Address:
c/o Agent Agitateur
23 bis, avenue Junot
75018 Paris
France
Roles Portrayed
| Role | Form | Seasons |
| --- | --- | --- |
| Laura Gauthier | Live Action | Evolution |
| Laura Clone | Live Action | Evolution |
| Laura Gauthier | French Voice | Evolution |
| Laura clone | French Voice | Evolution |
Pictures of Roles
Works Other Than Code Lyoko
Suzanne in "My Little Princess"
Julia Grant in "Beauté fatale" "Fatal Beauty"
Lucie 10 ans in "Adresse inconnue" "address unknown"
Pauline in "London mon amour" "London, My Love"

Also titled as "Mes amis, mes amours" "My friends, my love"

Sofia-Mila in an episode of "Père et maire" "Father and Mayor"
Princesse Constance in "Palais royal!" "Royal Palace!"
Anaïs in "Frédérique amoureuse" "Love Frederick"
Pictures
Further Reading
Facebook-page
Ad blocker interference detected!
Wikia is a free-to-use site that makes money from advertising. We have a modified experience for viewers using ad blockers

Wikia is not accessible if you've made further modifications. Remove the custom ad blocker rule(s) and the page will load as expected.