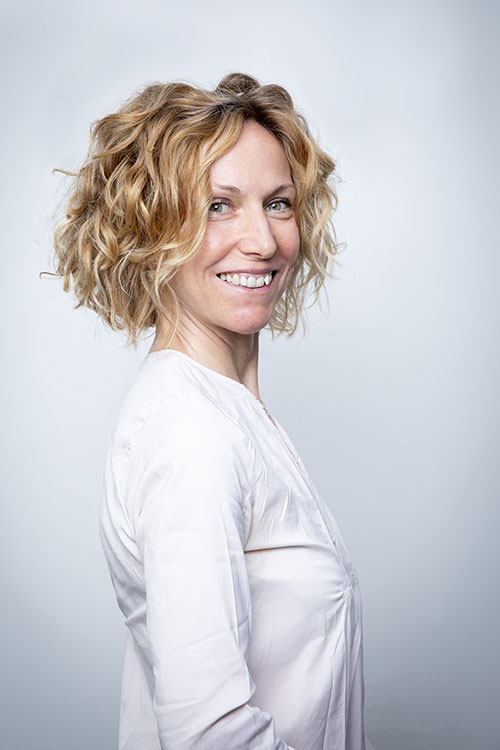 Sophie Decroisette is a professional writer of TV scripts and children's books. Her most famous work is being the head writer of seasons 1-3 of Code Lyoko. She also wrote the French editions of the novelizations of several Code Lyoko Episodes. She has been active since 1987. She is currently affiliated with Agence Kamaji.
She speaks native French and a little Italian.
Early Life
Sophie Decroisette was born in 1969. She is a graduate of Gobelins, like Thomas Romain and Bruno Regeste. Her degree is in writing. She also taught there.
Code Lyoko Related Work
Sophie Decroisette served as the head writer for seasons 1-3, but was replaced by Bruno Regeste for Season 4. She also story boarded 2 episodes of Code Lyoko: Evolution. She also wrote several episodes, wrote several novelizations of episodes, co-wrote several episodes, and co-wrote Code Lyoko Evolution's literary bible. She worked in French, and was only peripherally affiliated with the dub teams.
She either wrote or co-wrote the following episodes:
She storyboarded the following in "Code Lyoko: Evolution":
She wrote all of the pre-season 1 backstory after season 1 was completed. In an interview, she said she did not expect season 1 to be successful, but enjoyed writing it. She regards Code Lyoko to be her greatest success. She also commented that though she was not involved in the dubbing process, she regarded the English dub to be extremely successful.
Her favorite episodes are Ghost Channel and Contact. She invented the "I'd rather not talk about it" gag for Jim, resulting in the other writers joining in on it. She initially planned for season 4 to end with Ulrich and Yumi finally kissing.
Noteworthy Non-Code Lyoko Related Work
Sophie Decroisette has worked on over 50 TV series, books, and films. She has worked as a writer, head writer, storyboarder, and literary bible writer. These are some of the noteworthy projects she has worked on:
"Martin Martin"
"Lou!"
"J'écris dans l'espace"
"Highlander"
Activity in the Animation Community
Sophie Decroisette is a powerful figure in the European animation industry. She has filled the following roles:
Expert for the Committee on Innovation CNC background.
Reader to the Committee on Innovation CNC background.
Member of a jury at the end of study EAEC (European Academy of Audiovisual Writing) section "draft animated feature"
Associate Member of the SACD
Further Reading
Ad blocker interference detected!
Wikia is a free-to-use site that makes money from advertising. We have a modified experience for viewers using ad blockers

Wikia is not accessible if you've made further modifications. Remove the custom ad blocker rule(s) and the page will load as expected.