Welcome To An Admin's Userpage


This user is an Administrator. Please feel free to ask them for help or advice.
---
Hello there. My name is JI. I am the Leader of this wiki and I gave this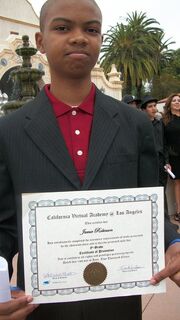 wiki the site theme and I made the logo you see above. I also created the front page! I update the poll every week!
I hope to continue being a helpful contributor of the Code Lyoko Wiki!
GMT - 7:00
See what time it is in my location, right here .
AccomplishmentsEdit
Creating the front page
Designing this wiki's theme
Becoming the Head Crat of this wiki
Becoming the first in this wiki's history to acheive 1000 edits
| Music | Title | Artist |
| --- | --- | --- |
| | Discover the World | DJ Kosmonova |
| | From Sunset to Sunrise | Hiroyuki Sawano |
| | Archangel | Two Steps From Hell |
| | Dragon Rider | Two Steps From Hell |
| | The Wings of Icarus | Celldweller |
| | Stand Up (Kick-Ass) | The Prodigy |
| | First Class (X-Men First Class) | Henry Jackman |