Hey, fellow Lyokons!
It's about 3am my time and, as it tends to happen when you're bored and tired, a random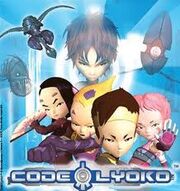 thought (don't worry, it's Code Lyoko themed) popped in to my head. We've asked everyone about
their favourite characters
and
which monsters they liked best
, but I, personally, am quite keen to know what is
everyone's favourite episode?
I know, there's 95 of them. But still. It's just fun to see!
So, what is your favourite episode of Code Lyoko ever? Take it away :)
P.S. If you're stuck, our list of episodes might help ;)